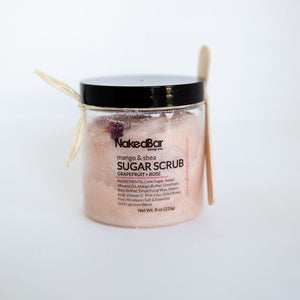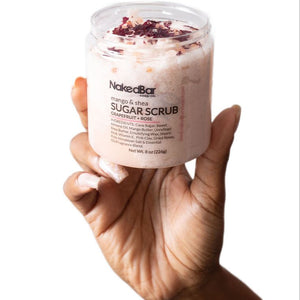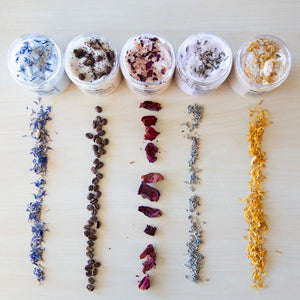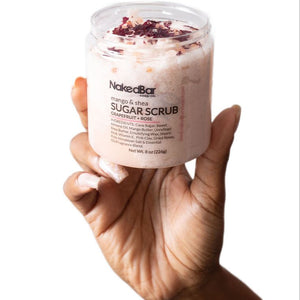 Grapefruit Rose Sugar Scrub
Crisp pink grapefruit blended with sweet smelling roses.

• Our whipped butter emulsified sugar scrubs are creamy in texture and rich, but not greasy.
• Skin is left feeling soft, moisturized and smelling decadent.
• Each scrub comes complete with a mini wooden spoon for easy application.
• Our sugar scrubs are made without preservatives. To prolong the life of your scrub and prevent contamination, be careful to not add any water to the container.

Please note our branding and packaging has updated and what you receive may look slightly different than this photo. We are working hard to update images shortly!