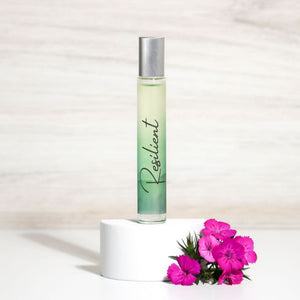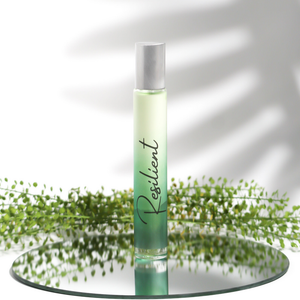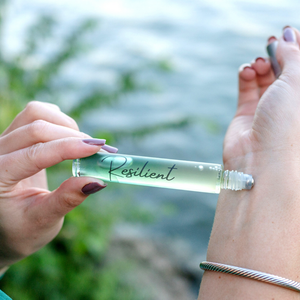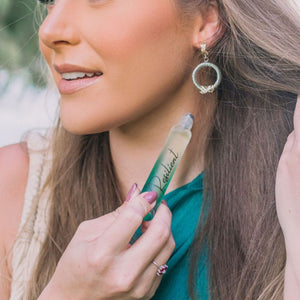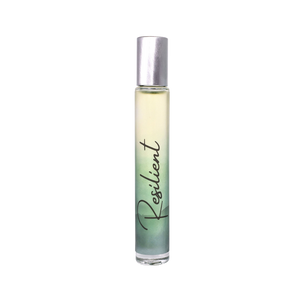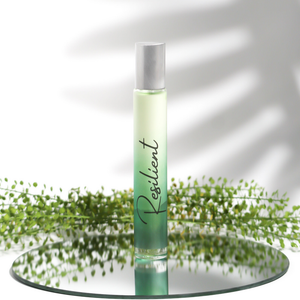 Resilient Rollerball Perfume
Resilient is soft but powerful, undeniably beautiful.

Top notes of violet soften to a powdery French lavender. The warm drydown of white sandalwood and cozy cashmere woods give Resilient a heady warmth. The luscious kiss of peach blossom and vanilla linger delightfully with your body heat. Wear Resilient to remind you of your inner strength.

"Change will come. It will challenge you, it'll take you through highs and lows, and it will teach you lessons that will transform you - but no matter the outcome, you will be resilient." – Shannon Smyth, creator of A Girl's Gotta Spa!

PLASTIC NEUTRAL CERTIFIED: We remove as much plastic waste from the ocean as we put out in our packaging and shipping materials. Learn more.

LEAPING BUNNY CERTIFIED CRUELTY FREE - Since our launch, we've been certified cruelty free and proud of it.

A Girl's Gotta Spa! is a woman-owned natural self-care brand that proudly uses plant-based ingredients, pure essential oils and seed oils to bring you natural bath and body products that are vegan, and non-toxic. There are no parabens, no sulfates, no petrochemicals, no phthalates and no formaldehyde in our products.